Dansk Møbelkunst
20th Century Nordic Design
Locations
Gallery
Aldersrogade 6C, 1., 2100, Copenhagen, Denmark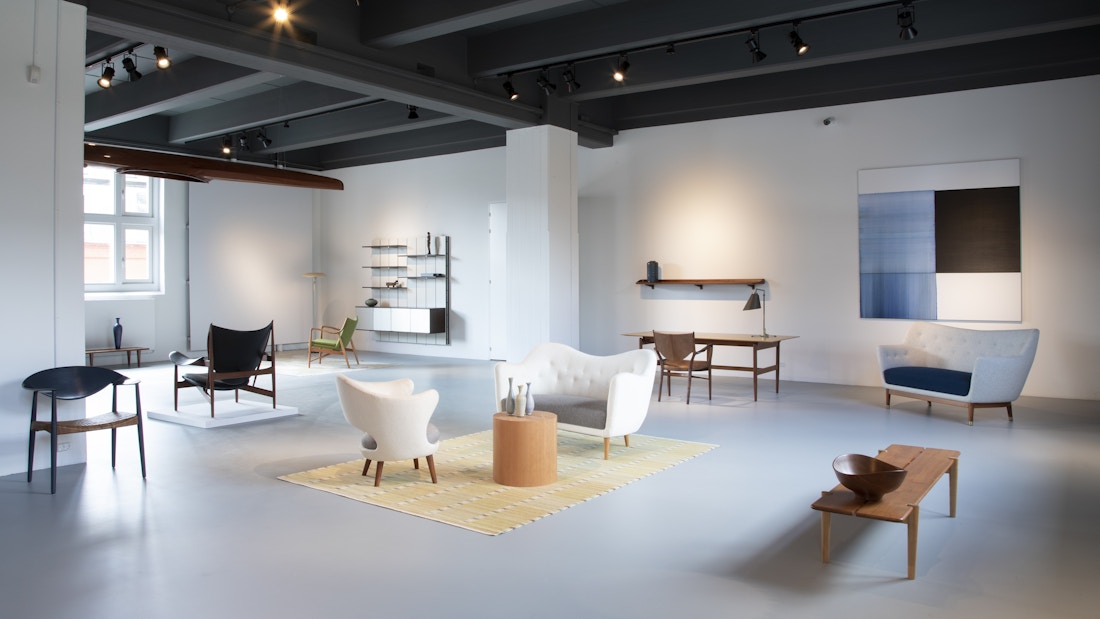 Dansk Møbelkunst Gallery specializes in rare, original works of Danish furniture that were created during 1920-70, when a circle of craftsmen, architects and designers erased the distinction between works of art and functional equipment for everyday life. Established by Ole Høstbo in 1992, Dansk Møbelkunst takes its name from the Danish word for Furniture Art, a term that is rooted in the handicraft tradition and signifies a synthesis of aesthetics, utility and craftsmanship. During the twentieth century, møbelkunst evolved from the reproduction of historical styles to the creation of truly modern furniture that relied on beautiful materials, rather than applied decoration, and finely-crafted details for its aesthetic value.

The gallery's expertise encompasses both handcrafted masterpieces and iconic works of industrial design. During the 1920s and '30s, furniture architects such as Kaare Klint, Ole Wanscher and Finn Juhl worked in partnership with master cabinetmakers from workshops such as Rudolf Rasmussen, A. J. Iversen and Niels Vodder, to produce works of extraordinary quality and enduring beauty. After 1945, architects and designers who had been trained by Klint, including Arne Jacobsen, Hans J. Wegner, Børge Mogensen and Poul Kjærholm, applied his ideas and the standards of the traditional craftsmen to factory production.

In addition to important furniture, the gallery handles a wide range of applied artworks and has become a leading authority on the light fixtures of Poul Henningsen. Beginning in 1921, Henningsen revolutionized lighting by combining functional logic with a profound attention to comfort. The early PH lamps and pendants, from 1924-43, bridge the gap between a handmade artifact and an industrial object, and are especially graceful.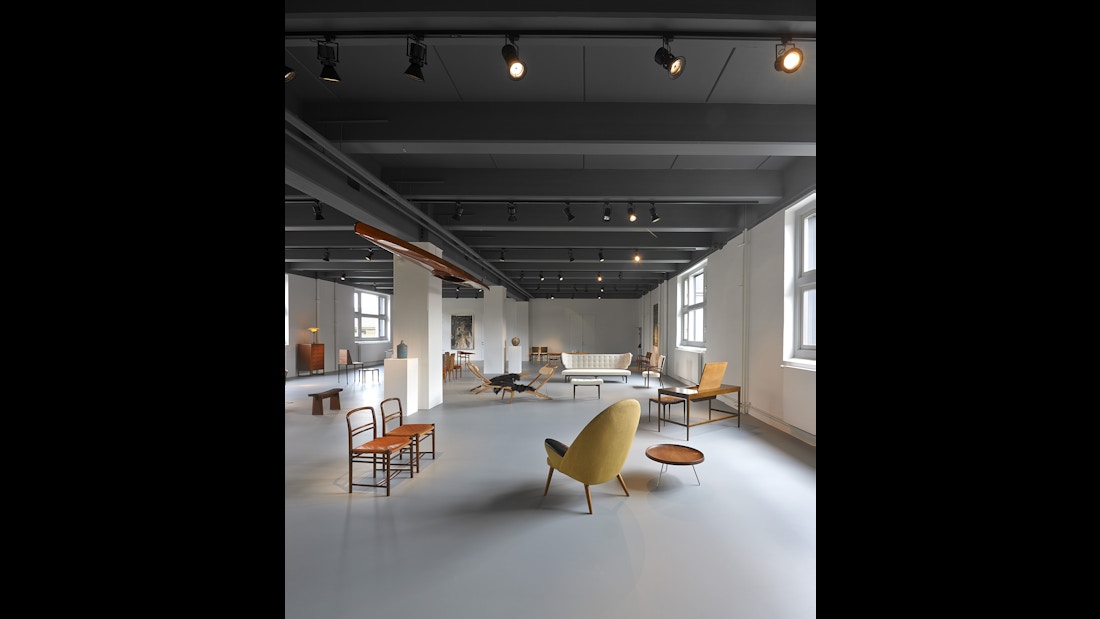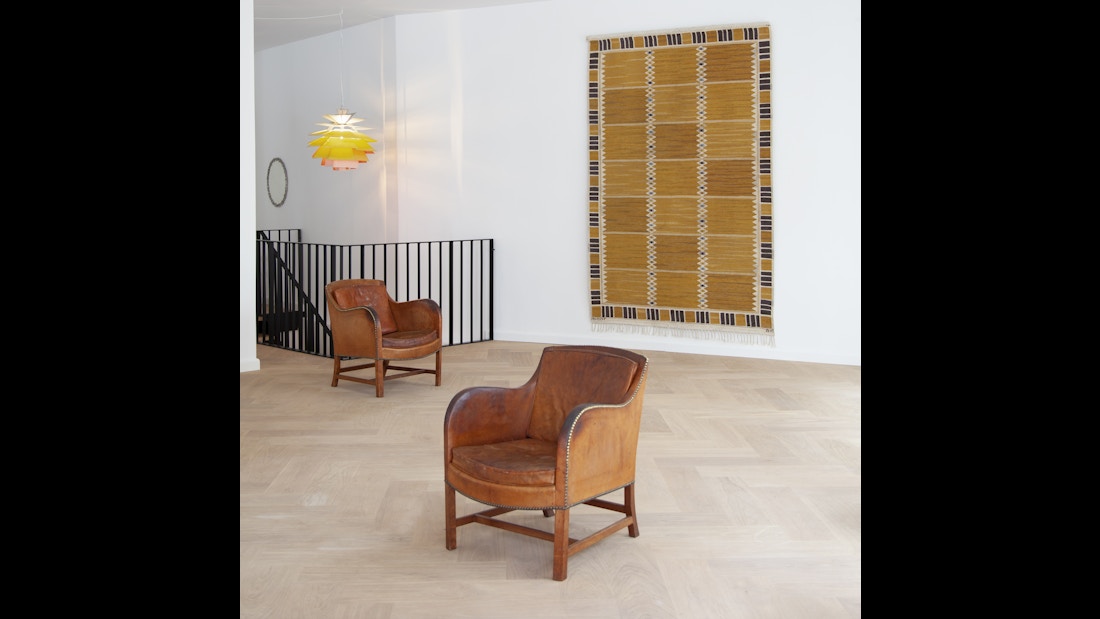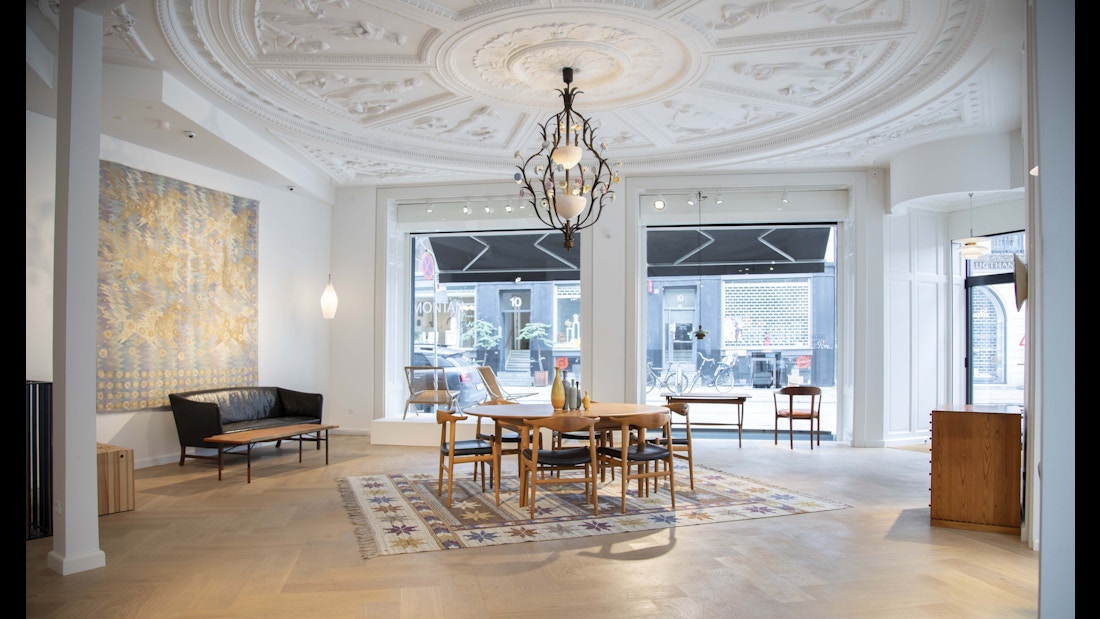 ---