Visit & Tickets
Tickets for TEFAF Maastricht 2024 will be available from December 2023.
Floor Plan
Click the button below to view the TEFAF Maastricht 2023 Floor Plan.


Cloakroom Policy
Please be aware of the strict cloakroom policy: coats, umbrellas, large bags and suitcases are not allowed to enter the fair (cloakroom and lockers available).

€2,75 – Coats, bags, and umbrellas
€5,50 – Suitcases
€8,00 – Large locker rental
€6,00 – Medium locker rental

Location
MECC
Forum 100
6229 GV Maastricht
The Netherlands
T +31 43 383 83 83
MECC Maastricht has an abundant amount of parking spaces with a maximum walking distance of ten minutes.
Handicapped parking spaces are available if needed. Please notice that you will receive parking directions from a traffic warden. Please see for more information the section 'Special Access' below.
View the individual routes to the MECC parking lots.
MECC Maastricht is accessible from a large number of airports.

International airports:
Maastricht-Aachen Airport, 15 km
Düsseldorf Airport, 112 km

Eindhoven Airport, 98 km
Brussels Charleroi Airport, 113 km
Cologne-Bonn Airport, 118 km
Intercontinental airports:
Amsterdam Schiphol Airport, 219 km
Brussels Zaventem Airport, 118 km
Maastricht is located just off the A2 motorway, the E25 interchange (Amsterdam-Brussels) and the A79 motorway (Liège-Aachen/Cologne) and has convenient connections to European motorways.
The conference center is just off the E25/A2 motorway. Take the Randwyck/MECC/AZM exit and follow the signs for MECC or MECC Parking.
MECC Maastricht is a five minute walk from the Randwyck train station, from which you can reach the following travel destinations by train:
Maastricht Central Station: Two minutes
Eindhoven Airport: One hour
Amsterdam (Schiphol Airport): Two and a half hours
Brussels Zaventem Airport: One hour and 15 minutes
Brussels Charleroi Airport: One hour
Cologne Airport: One hour
Düsseldorf Airport: One hour and 15 minutes
Paris Charles de Gaulle Airport: Three and a half hours
London Heathrow Airport: Six hours in combination with an international train journey
The National Dutch railway website to schedule travels is www.ns.nl and via www.9292.nl travels including busses, trams etc. can be scheduled and planned.
FREE TEFAF Shuttle service
From 9.30 am to 12.30 pm and from 4.30 pm and 8 pm there will be a free daily shuttle service between TEFAF and the city of Maastricht
Shuttle stops are:
Bastion Hotel Boschstraat
Busstop Mosae Forum
Busstop Wilhelminasingel Wyck
More information via your hotel reception.
TAXI JACOBS TRAVEL
Taxis will be lined up at the main entrance of the fair. If you would like to book a taxi please contact Jacobs travel;
T +31 43 601 38 77. www.jacobs-travel.com
Handicapped parking spaces are available if needed. Please notice that you will receive parking directions from a traffic warden once you arrive at the MECC.
The MECC is fully equipped to access with a wheelchair. Wheelchairs can also be reserved at the MECC. This is free of charge but there is a limited availability. Reservations can be made via [email protected], +31 43 3838383 or at the MECC Reception at the MECC entrance. Please provide name, telephone number and requested date & time you need the wheelchair when making the reservation.
TEFAF guests accessing the fair in a wheelchair are allowed to bring a +1. The second ticket will be free of charge.
Service dogs are welcome at the fair when the correct paperwork can be shown. This is exceptional, dogs or other animals are not allowed at the fair.
Metal detectors at the fair's Security have no influence on pacemakers.
The MECC is equipped with several elevators to access the fair's first floor.
The MECC also provides several toilets with wheelchair access / use for disabled guests.
TEFAF Services
Please find below the contact details of TEFAF Concierge Service who can assist you with the booking of hotels, travel and restaurants. Please also find TEFAF's caterer details. You can book your table at the fair via their email and telephone number. Below also the MECC Hotel service and TEFAF Travel partner details. Finally find the hotels connected via the TEFAF Hotel Alliance below too.
Hotels and accommodation
It gives us great pleasure to introduce you to the TEFAF Hotel Alliance. Fifteen hand-picked, high-service luxury hotels in the Aachen-Maastricht region, the Dutch province Brabant, Liege, Brussels, and Amsterdam have committed themselves to offering a seamless TEFAF experience to TEFAF visitors. This alliance was set up in collaboration with TEFAF's Concierge Service ConQuesta. Please find their details under 'Services' to book any of the hotels or accommodations directly.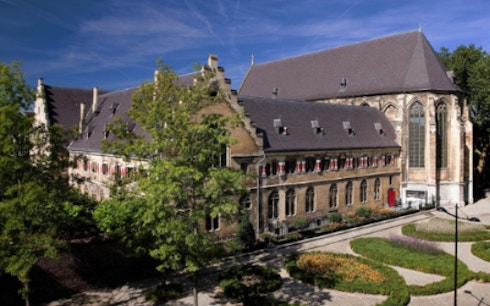 Kruisherenhotel Maastricht is a luxury design hotel housed in a 15th century former monastery and monumental Gothic church situated in the heart of the old centre of Maastricht. This stunning historic cloister has been transformed into a contemporary hotel with 60 hotel rooms and suites.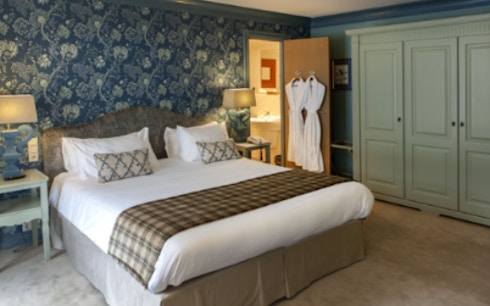 Château St. Gerlach (Relais & Châteaux) is Maastricht's country estate. The stunning, true five-star style castle hotel situated a few kilometres from the city centre of Maastricht and the fair, contains 97 hotel rooms, suites and apartments, two restaurants, banquet halls, and a spa with a pool. The hotel rooms and suites are housed in the former homestead and all offer maximum comfort.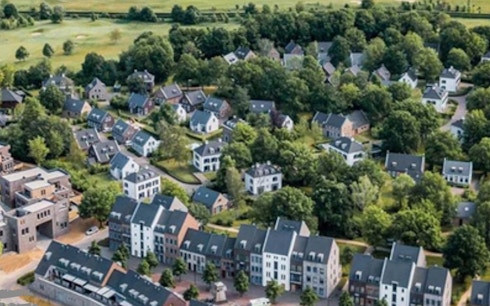 Are you looking for a luxurious stay during TEFAF 2023? Enjoy a care-free stay at Dormio Resort Maastricht! At Dormio Resort Maastricht you will find various luxury apartments and homes for 2 to 20 persons that will provide you with a superb stay together. From Dormio Resort Maastricht it is just a ten-minute car ride to MECC or a ten-minute bycicle ride to the famous Vrijthof. Experience and enjoy your stay at the most luxurious resort in Limburg and get spoiled by everything this beautiful resort has to offer!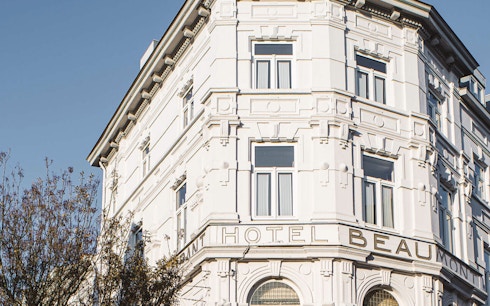 Beaumont is a historic boutique hotel, located on the elegant Wycker Brugstraat in the centre of Maastricht. The hotel has been housed in several monumental city buildings since 1912 and, with four successive generations, it is one of the oldest independently run, family owned hotels in the Netherlands.
The stylish rooms and public areas have a contemporary design with classic elements that blend in with the character of the buildings and create a timeless, restrained elegance.
The renowned Harry's restaurant and the classic Founders Bar are located on the ground floor. There are two private rooms for small-scale dinners, meetings and events. The hotel has its own private parking garage and offers room service and free Wi-Fi.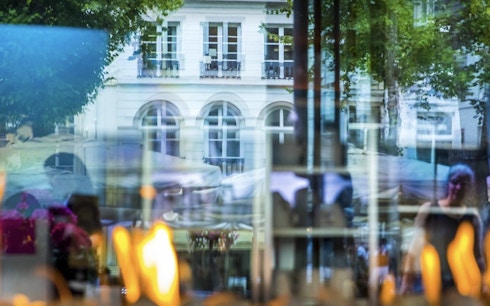 The roots of the four star Derlon Hotel Maastricht are directly located on the Onze Lieve Vrouweplein. Hotel guests praise the personal service at Derlon, whose name is an homage to the French chef cook Louis Desiré Derlon (1827-1902). The location of Brasserie LOUIS and hotel is not easy to beat: just around the corner you can find the stylish Stokstraatkwartier where French-looking streets lead you to the exclusive shops and boutiques in the famous Stokstraat.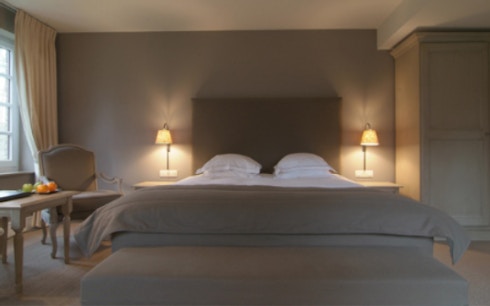 Originally built for Knight Sir Lagasse de Locht and his family in 1924, the Hostellerie La Butte aux Bois is an exceptionally beautiful country estate located in the heart of a verdant wooded area just outside of Maastricht. This Relais & Châteaux four- star hotel offers 40 luxury hotel rooms decorated in the contemporary 'Flamant'- style, along with majestic gardens, secluded patios, ponds and other idyllic spots for quiet reverie. The property, just a few kilometres outside central Maastricht, is situated at the gateway to the Hoge Kempen National Park, an extensive pine forest and heathland.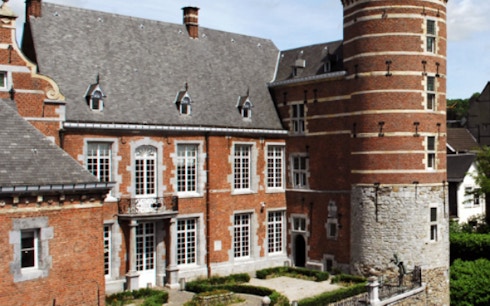 The five-star Crowne Plaza Liège hotel, with 126 stylish guest rooms and suites, is a luxurious combi-nation of two historic townhouses, the Comtes de Méan and the Sélys Longchamps. A brand new seven-story wing in a majestic contempo-rary style, known as the Sauvenière, is also part of the complex. The Sélys Longchamps Gothic mansion has been listed as an historical monument since 1942 and the ballroom of the Comtes de Méan townhouse features a nine-metre-high glass roof, crystal chandeliers and authentic 15th century frescoes.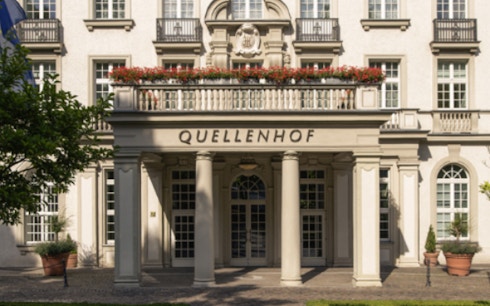 In the heart of the imperial city of Aachen, the lovingly restored 1916 Pullman Aachen Quellenhof hotel combines ambience, flair and first class service. Behind the elegant neoclassical façade, this fully modern hotel houses 183 guest rooms and suites, all lovingly decorated with bespoke furniture and decorations, including Jim Thompson upholstery and curtains made of Thai silk. The beds are equipped with sprung mattresses from Sleepeezee, supplier to the British royal family.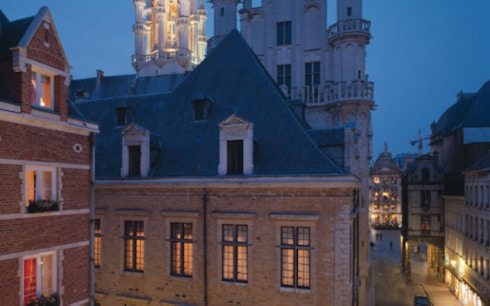 Built in an historic monument dating to 1522, the Hotel Amigo, a Rocco Forte hotel, was converted into a hotel in 1957 to host royals, celebrities and VIPs for the 1958 World Exposi-tion. Just a few steps from the Grand Place this hotel is about as close as you can possibly come to the centre of Brussels, at the crossroads of the historic Ilot Sacré quarter and Le Sablon, the antiques district. Hotel Amigo's 173 rooms including 19 suites have been completely designed by Olga Polizzi, Rocco Forte Hotels' director of design, in a contemporary style while retaining the warm and elegant atmosphere of the hotel.
Sitting near the river Dyle, Martin's Klooster is a charming hotel that prides itself on offering exceptional service and elegant rooms. You can look forward to a memorable stay among the cobbled streets of Louvain. Martin's Klooster's 103 rooms are full of unique details. They are welcoming and comfortable spaces with beautiful features respectfully retained from the building's past complement the contemporary decor. All rooms have a sitting area with HDTV, a spa bath, Wi-Fi and air conditioning.
You can find The Duke in the heart of 's Hertogenbosch, next to the famous St. Johns Cathedral and right above his favorite restaurant street: the vibrant and nationally notorious Korte Putstraat. As ambassador of his beloved historical city, The Duke happily shares his home: 17 rooms and suites in a bold and original 'Scandinavian meets Parisian chique' design. Warm and comfy hideaways where guests feel at home before they unpack.
Hotel Nassau Breda offers you a one of a kind experience in a passionately restored religious historical setting. The stunning architecture combined with our luxurious services and facilities, will ensure no one is invulnerable to the guilty pleasures of life. Choose dreams over sleep. Hotel Nassau Breda, the best hotel by far for those that don't just seek a hotel, but seek an experience instead. Heavenly beds, demonic events, angelic staff and a food sanctuary with the devout name 'Liefdegesticht', the Asylum of Love.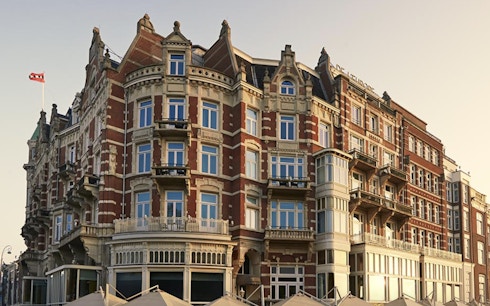 Welcome to de l'Europe Amsterdam, home to the lover of the true and beautiful. For those who appreciate authenticity above all else and want to experience the unique Amsterdam heritage in the most elegant way.
Since it's establishment one hundred and twenty-five years ago, de l'Europe has developed from an exclusive hotel in the heart of Amsterdam to a patron of culture and mastery.
De l'Europe is delighted to celebrate a very special anniversary this year. An anniversary that marks 125 years of Original Amsterdam Luxury since 1896. A story that reads like a book. One of an independent exclusive hotel in the heart of Amsterdam, which grew into a home for lovers of the true and beautiful. Celebrate with us and enjoy 125 years of genuine hospitality and more.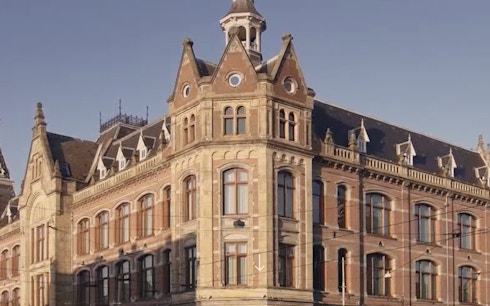 Adjacent to the cultural epicentre that is the city's Museum Quarter, this regal hotel has countless stories to tell. As its architecture and design present the perfect blend of past and present, it is truly no wonder the Conservatorium hotel has consistently been crowned as the Netherlands' number one luxury hotel.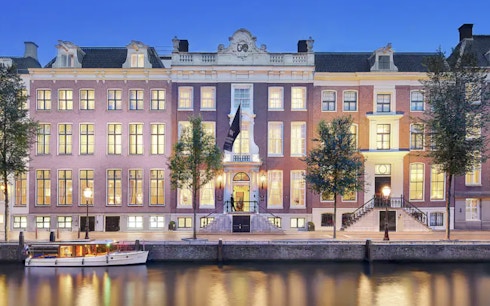 Spanning six 17th- and 18th-century canal palaces, our historic hotel faces Amsterdam's Herengracht canal. We're in the UNESCO area of the city and less than two kilometers from the Museum Quarter, home to the Rijksmuseum. Enjoy our Guerlain Spa and fitness center, Personal Concierge services, and Two Michelin-starred Restaurant Spectrum.