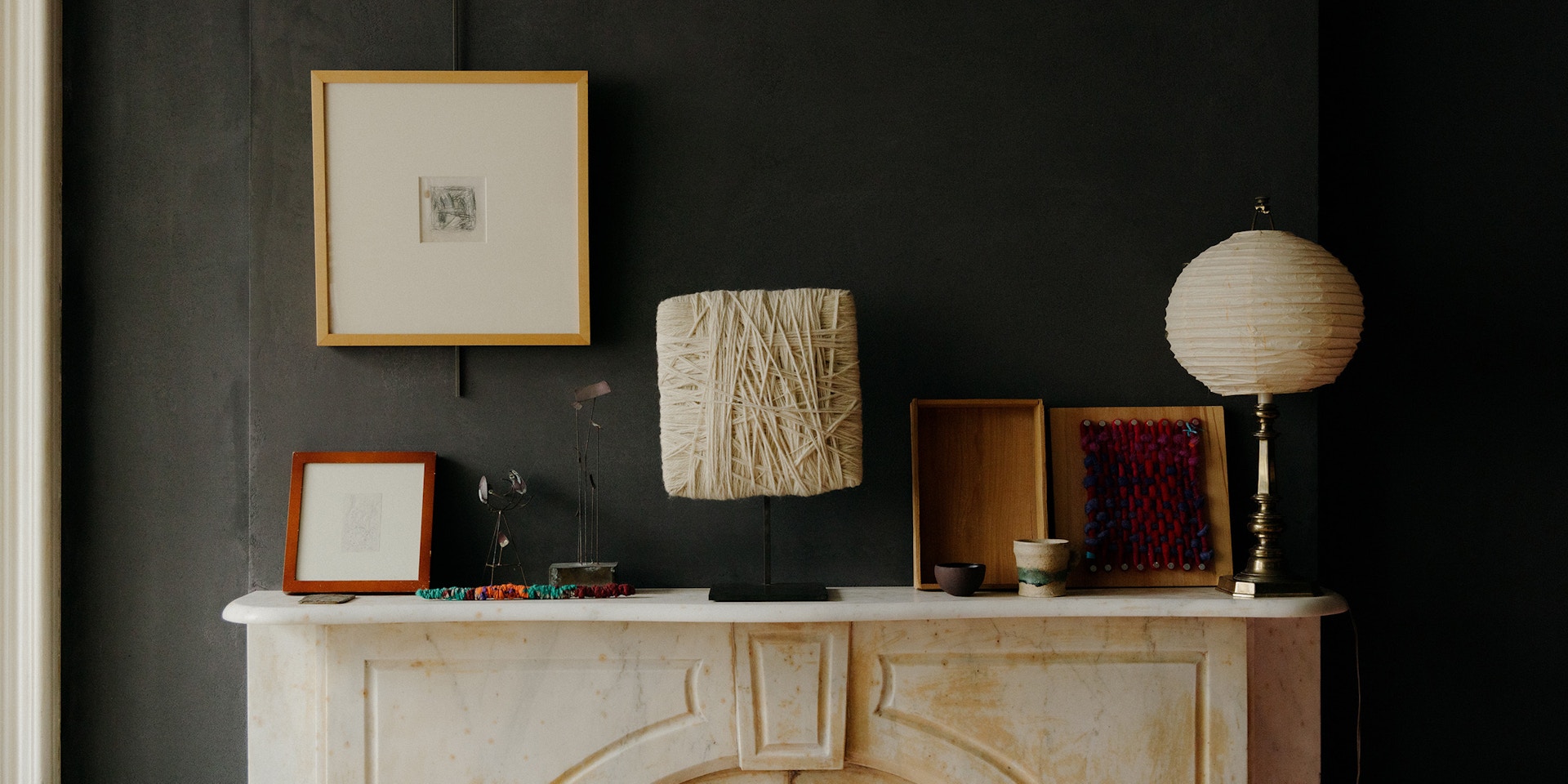 Feel the Spirit of Artists Past in Gallerist Suzanne Demisch's East Village Home
The Demisch Danant co-founder's airy abode brings a French connection to the downtown New York City neighborhood where legends like Willem de Kooning and Robert Rauschenberg once mingled
As an expert of French post-war design, Suzanne Demisch has played an instrumental role in developing today's market for designers such as stainless-steel pioneer Maria Pergay and bold modernist Pierre Paulin. Both mid-century talents are represented by her New York gallery, Demisch Danant, which she co-founded in 2005 with Stephane Danant. Because the duo's core business is promoting unsung French designers through illuminating exhibitions and publications, it may come as a surprise that Demisch's first passion was actually Americana.

Growing up in Bloomfield, Connecticut, Demisch began collecting 18th-century Americana as a teenager. Besides its accessibility and prevalence in New England, folk art and furnishings of the period appealed to Demisch for their fine materials, craftsmanship, and history. In her early twenties, she started selling American works in an antique store in Cape Cod and earned her master's in folk art from New York University. Over time she became interested in later furniture, objects, and textiles, particularly French design from the 1950s through '70s, which has since become Demisch Danant's specialty.

Demisch's apartment embodies her appreciation of patina and artistic heritage. Not only is it situated on 10th Street, where during the early 1950s through the mid-1960s artists such as Willem de Kooning were living and working, but her building and unit itself housed many creative minds. Artist Sally Hazelet Drummond and art critic Harold Rosenberg both lived in Demisch's 1854 red-brick townhouse, which she moved to in 2001. In 2015, she bought an adjoining unit formerly occupied by painter and photographer Saul Leiter, who had lived there for 60 years.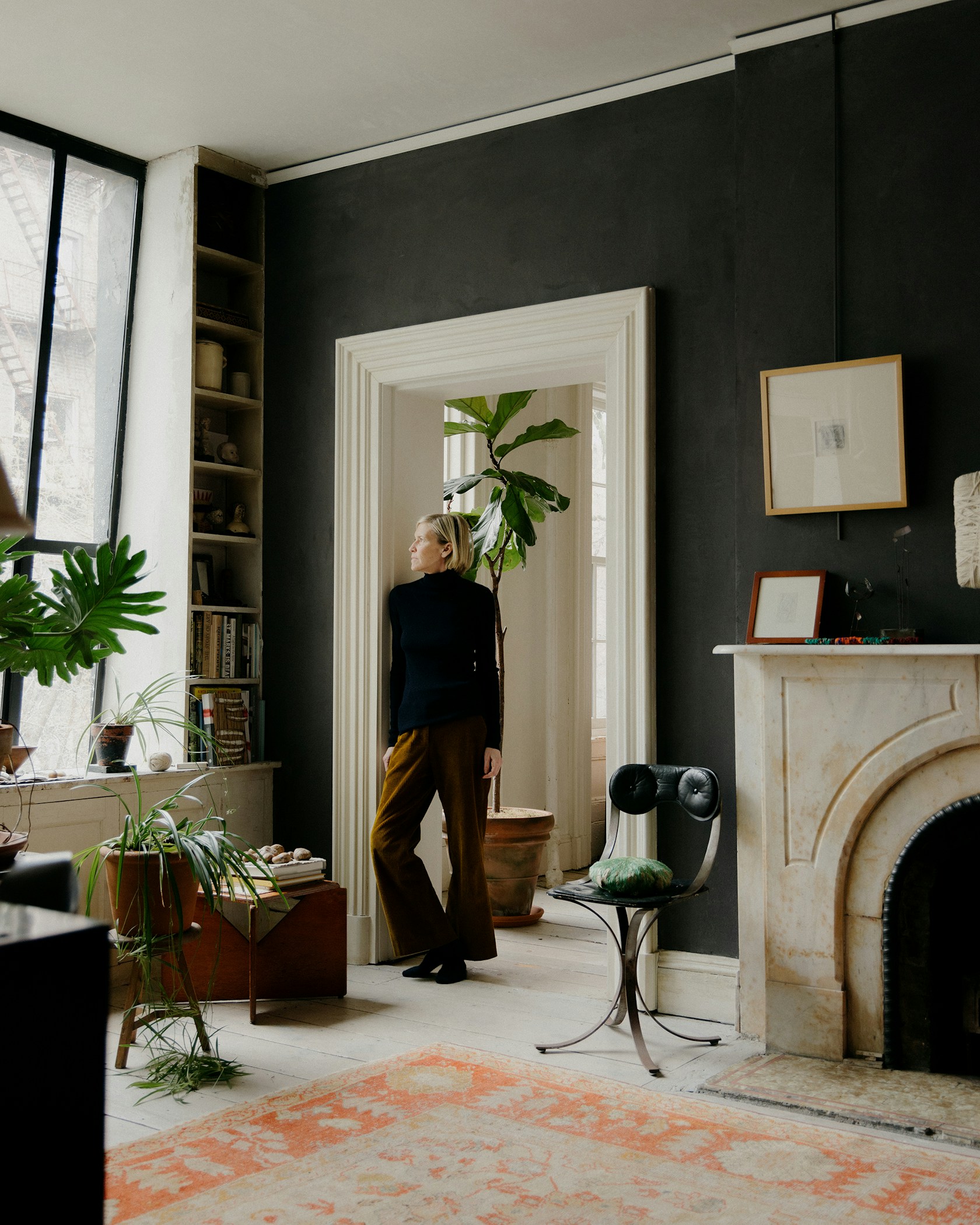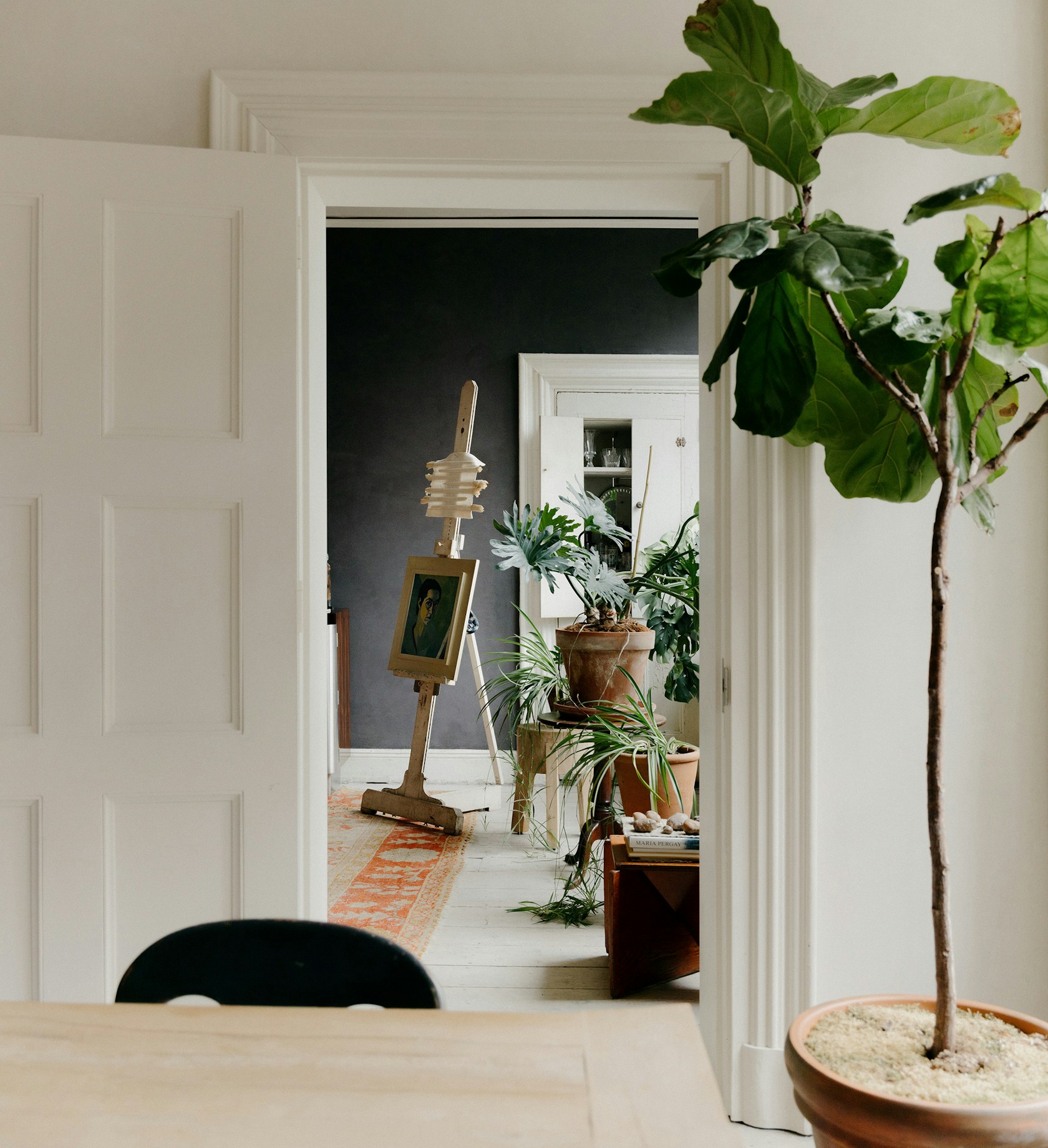 Inside, Demisch's home preserves the bohemian, contemplative, and creative atmosphere of an airy artist loft. Aiming to retain as much of the original appearance of the two units as possible, she hired a plasterer to restore the walls, which are unabashedly chipping and yellowing in places, conveying an old-world feel. Newer parquet flooring was removed to expose 19th-century wide-plank wood floors whose raw textures contrast the four original fireplaces throughout the apartment. Bringing the outside in are many plants and large windows—whose sills are still stained with paint from Leiter.

In her interior, Demisch prefers a layered look dominated by sentimental pieces and those found during travels—although experimenting with works from her gallery is inevitable. The home's most colorful space is the living room where black plaster walls act as a dramatic backdrop for a pink sofa decked with vintage Indonesian ikat pillows in shades of golden brown and indigo. Situating Japanese ceramics and works by Sheila Hicks, Joan Mitchell, Charles Burchfield, Joseph Beuys, and Claude de Muzac, the mantel is a gallery in itself.

One of Demisch's favorite pieces is Maria Pergay's Prototype Drape Cabinet from 2004, which is the first work from the designer's collaboration with the gallery. Demisch discovered Pergay in the late 1990s and researched her for several years before meeting her in Paris and Essaouira, Morocco, where Pergay was living at the time. During a ten-day trip on which she interviewed Pergay for her first book on her, the designer mentioned new ideas and drawings. On the spot, Demisch offered to produce these designs for her.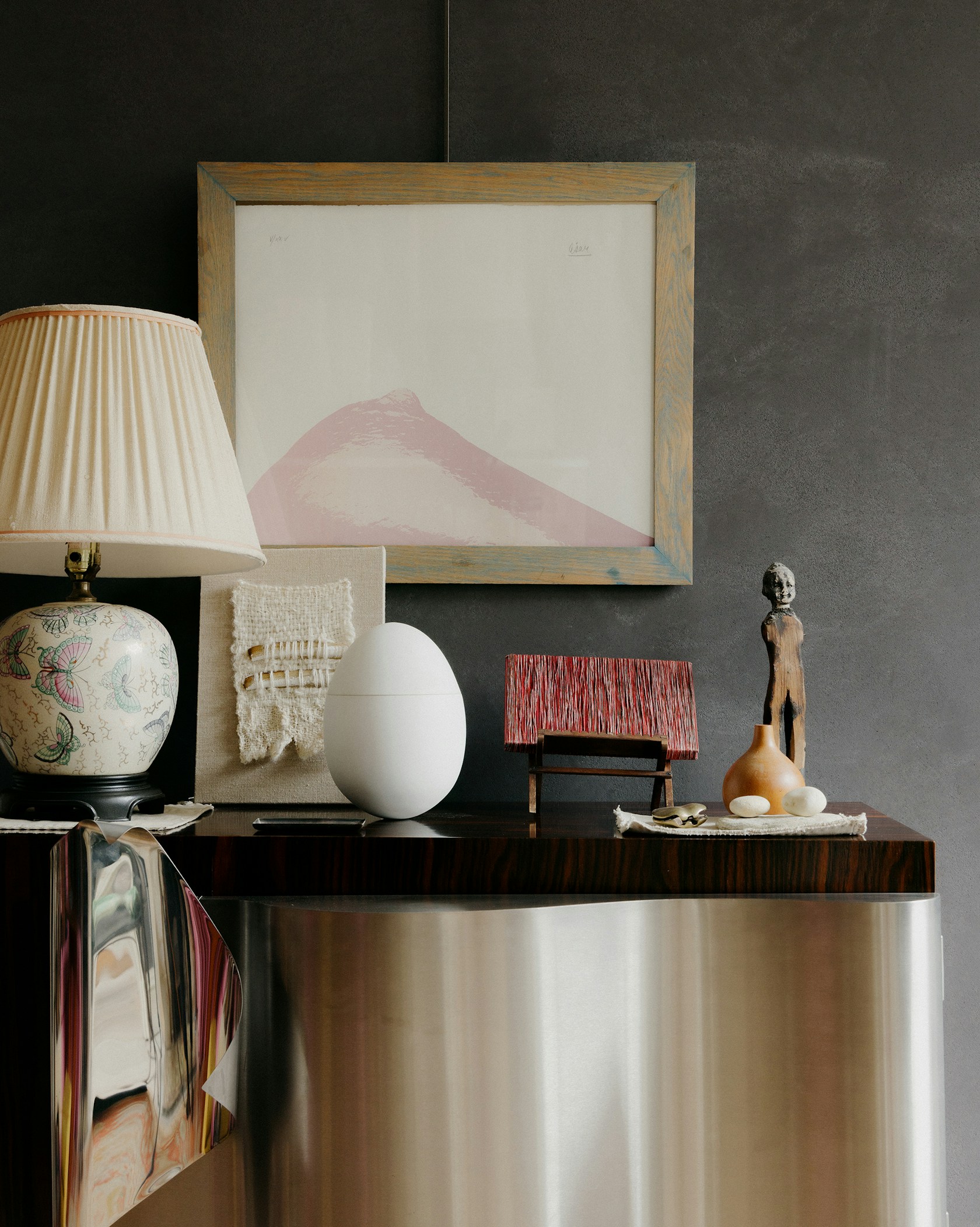 "Maria is a forward thinker; she has always been ahead of her time. She operated outside the mainstream to the extent that many of her pieces would not become fashionable until years after they were created," says Demisch. In the dealer's personal trove is Pergay's highly futuristic 1968 Ring Chair, which they acquired in the early 2000s.

"Pergay worked for her own pleasure—exhibiting, selling to clients, quietly receiving commissions," Demisch explains while also emphasizing the timelessness of her œuvre. "She works in broad strokes, concentrating on the physicality of ideas rather than the details. Having pioneered the use of stainless steel in furniture, she has ceaselessly challenged the inherent limitations of her primary material. She introduces and re-introduces themes and motifs—not with a sense of repetition, but rather as though they are part of her creative process and as yet have not been concluded."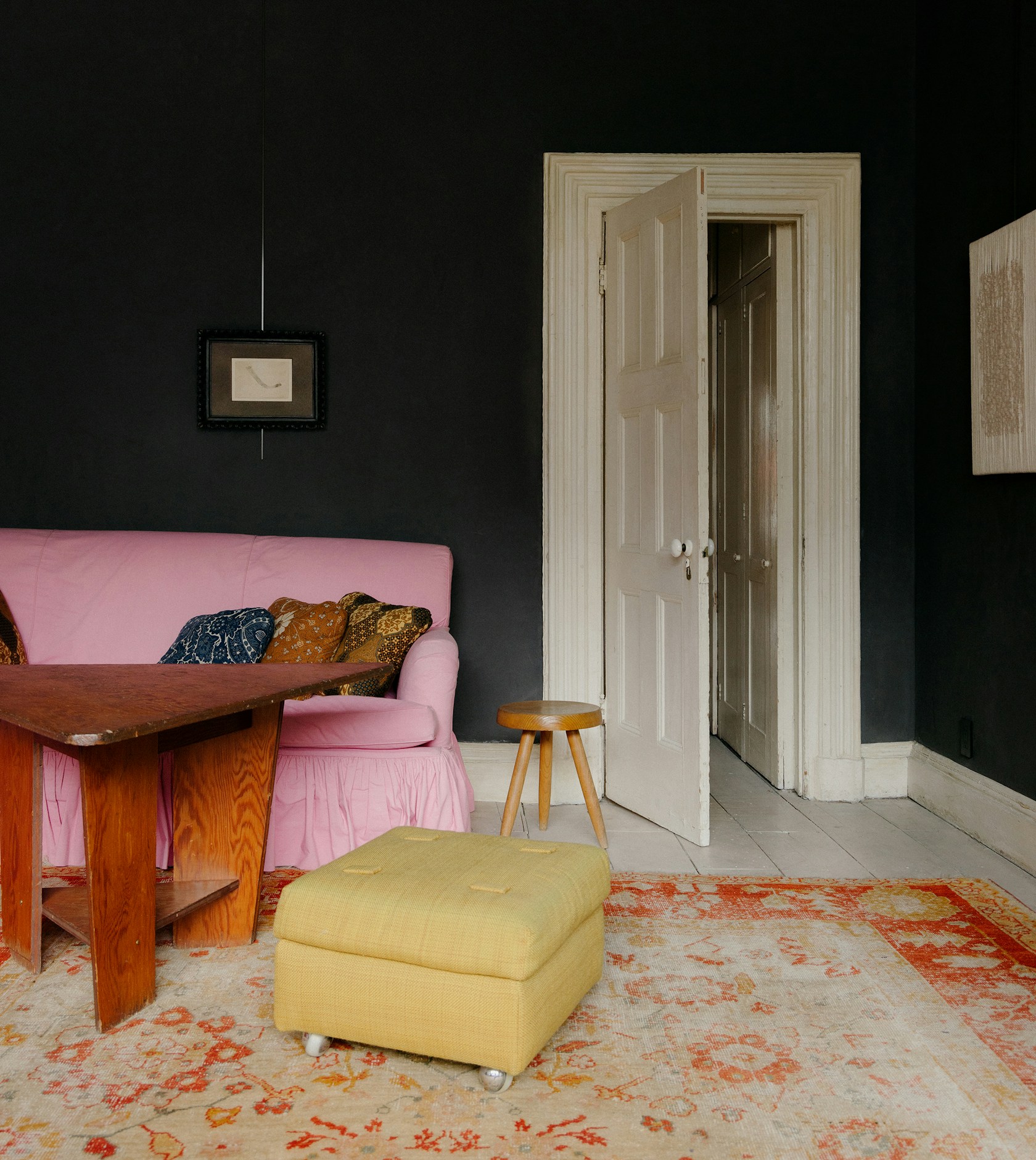 "Finding, researching, and exploring a particular work is the best part of collecting. It can take years." — Suzanne Demisch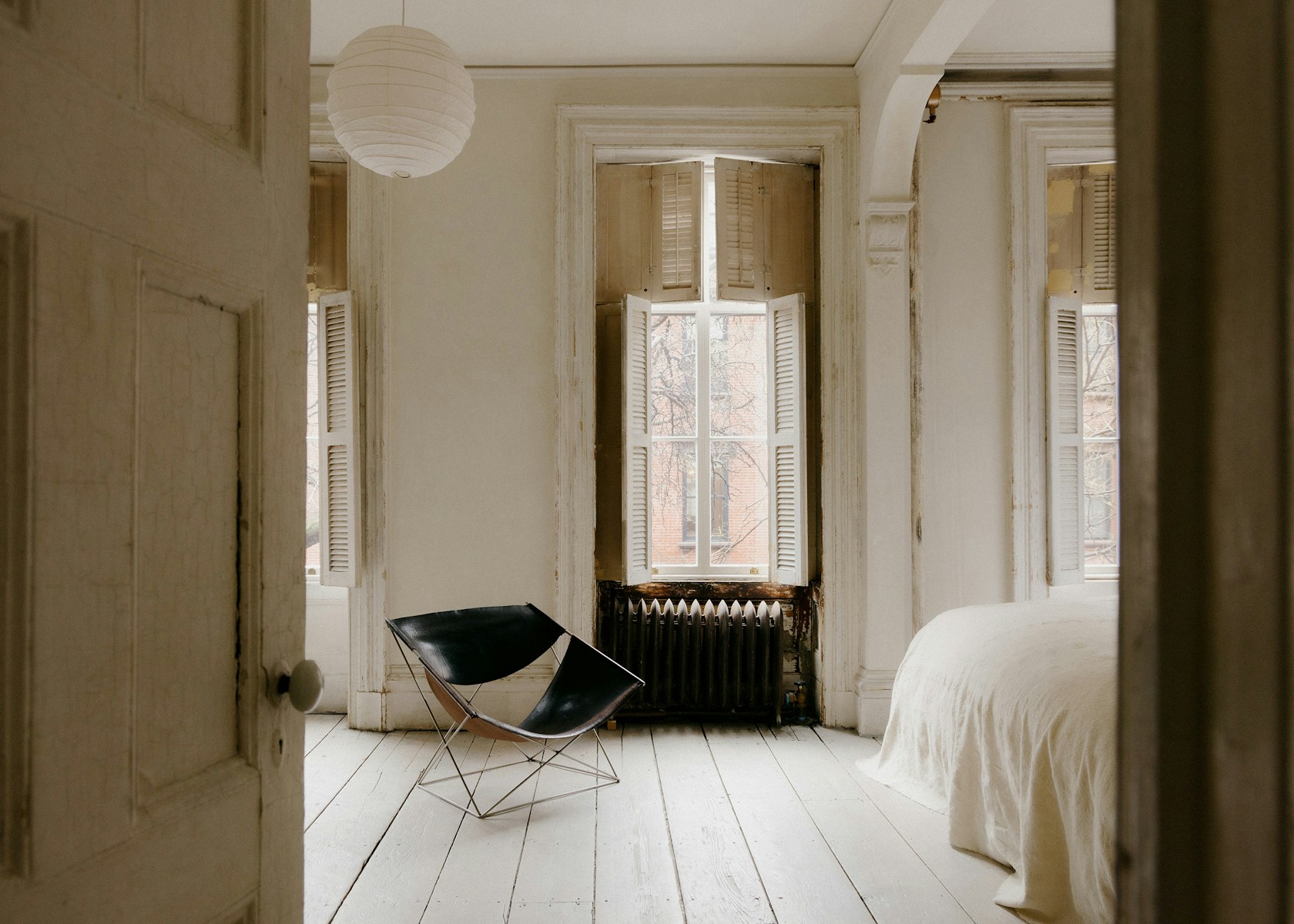 Sheila Hicks is another artist that Demisch has grown close to and championed. She first met the American textile trailblazer in 2008 and has since acquired numerous works by her. These include Troubled Twill, from 1956-57, an example of Hicks's small Minime weavings, which Demisch not only loves for their color and texture but also for their underlying narratives. "As a personal archive, each work reveals hidden meanings and invites the viewer to enter a labyrinth of discovery," explains the dealer. "Sometimes it's about Hicks's journeys, revelations, or her sense of place." Demisch is currently researching the artist's Prayer Rugs and 1970s architectural commissions to build a more comprehensive understanding of them.

Other treasured works in her collection are Pierre Paulin's 1963 F675 Chair, which has pride of place in her bedroom. She discovered the piece in Holland in the late 1990s while driving through Europe, and it served as an introduction into the designer's world. In a second living room, Demisch has paired two works by French modernist designers that she believes "speak to each other," creating an inspiring space in which she often works: a 1956 sofa by Jacques Dumond, a pioneer of the French modernist movement who exemplified minimalism and functionalism, and a 1964 low table by Joseph-André Motte, whose work also embodies modernity and experimentation with materials. Demisch also has a penchant for French Surrealist furnishings that combine whimsical beauty and utilitarian function, as represented by François-Xavier Lalanne's Œuf from 1970.

"Stephane and I are collectors first and dealers second," says Demisch. "'Old' dealers are the same. That is why we love TEFAF; the dealers are the community, collectors, and experts. Living with art is natural for us."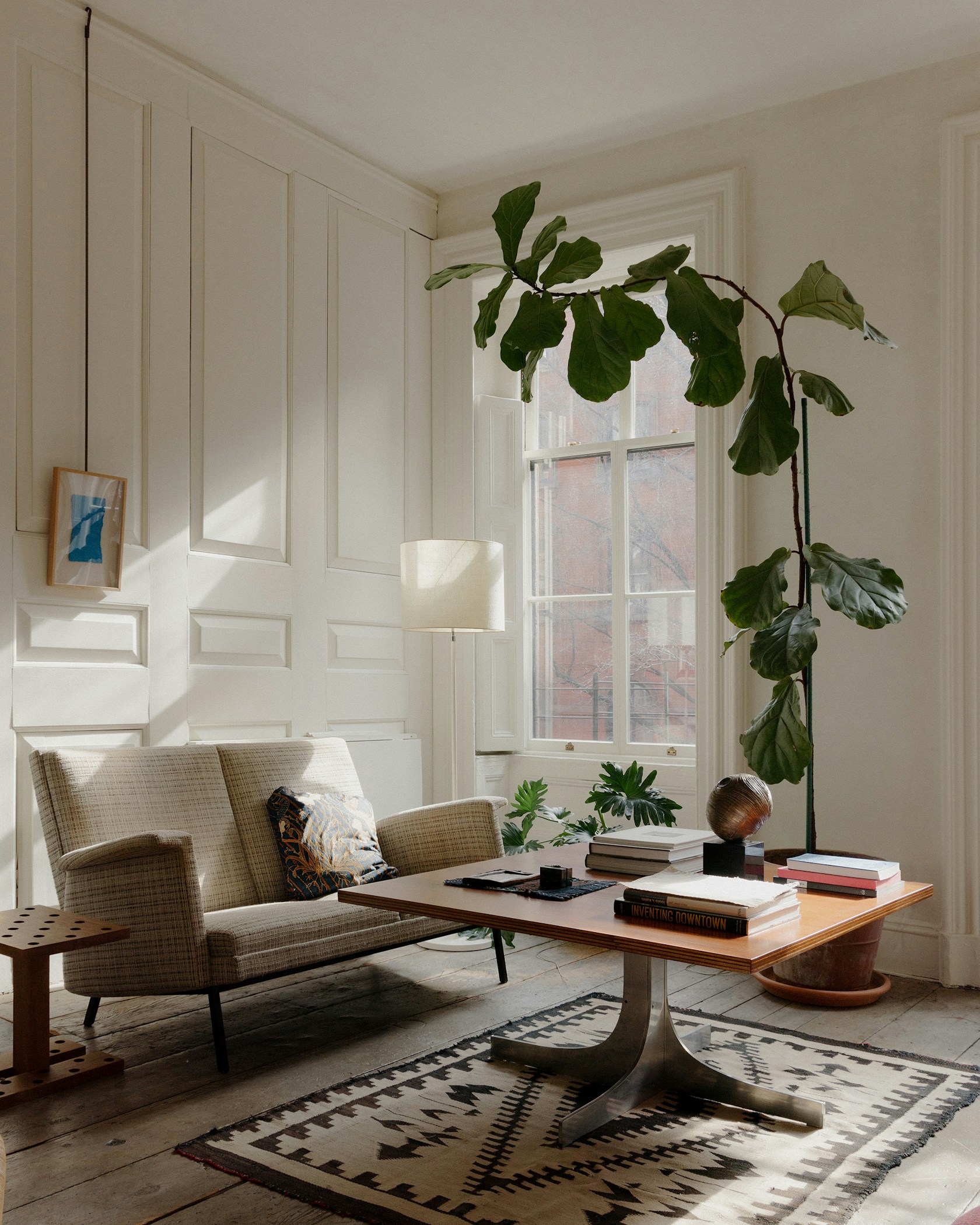 Photography by: William Jess Laird
---
Exhibitor: Demisch Danant | New York